DO YOU WANT TO KNOW WHAT I HAVE BEEN DOING?
For the last two decades I have been an expert in my field. March 2020 changed that overnight. When Boris Johnson closed salons with immediate effect cutting off business income, I wondered how the hell our industry would survive. The formula I knew for business and had developed for the last three decades changed overnight! Initially the lockdown was announced for 3 weeks, it lasted for 14. Salon owners looked to me for leadership, and I stepped up and gave it my all, but the truth is, just like everyone else, I was learning business survival in a pandemic as it went along. There was no formula to follow!
THERE IS NOTHING AS CONSTANT AS CHANGE
The foundation of business has changed, and we have to change with it. I have placed myself in phase 1 of the 'S' Curve, DISCOVERY – what works and what doesn't. I am working with a business mentor and a personal mentor to develop business and myself. I am spending time studying, listening, writing, testing and discovering. I am excited to move forward into the future of the hairdressing industry. What phase of the 'S' Curve are you in? If you are in phase 2 REPLICATION what formula are you replicating? If you are in phase 3, get the hell out of there!! Phase 3 starts with PERFORMANCE LEVEL OFF and ultimately results in DECLINE. The problem we have (trying to assess the viability of our business) at this time is the history of the last year and the uncertainty ahead.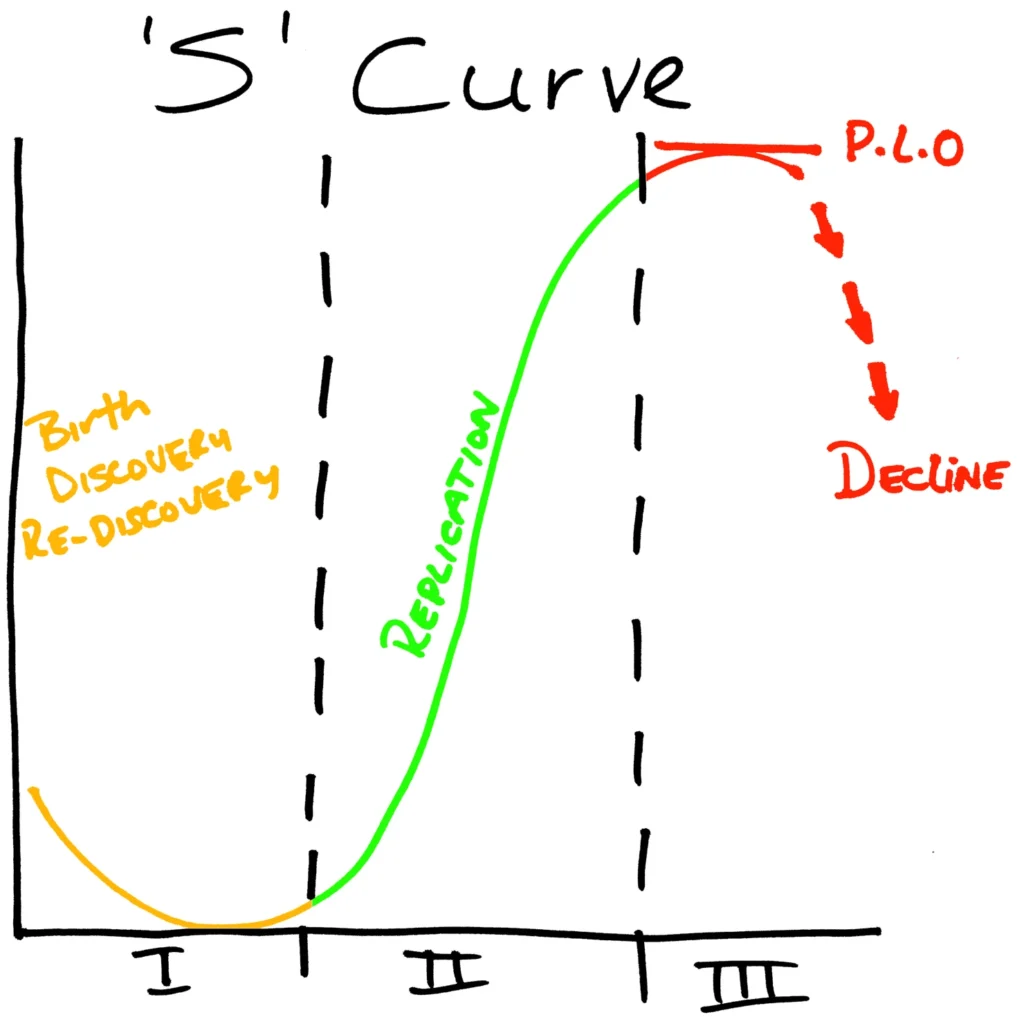 NO MORE LOCKDOWNS PLEASE One year on and 3 lockdowns later, I am hoping (as I have no doubt you are) that lockdowns are behind us and we can move forward into the future with confidence. This is the mindset I bring into everything I do. The manic and fully booked period of post lockdown hair will pass and business will find a level, much like a waterfall cascading into a pool of water. What we do not yet know is where that level is. I do believe we have an amazing opportunity ahead, but we must accept everything has changed. Does this mean we have to change everything?
DON'T THROW THE BABY OUT WITH THE BATHWATER
An idiomatic expression for an avoidable error in which something good is eliminated when trying to get rid of something bad. As we make change how do we know what to keep and what to replace? We have to play trial and error. When I worked alongside Leslie Spears at 3.6.5 one of my roles was to take ideas and test them, I have never given up this role. Change takes courage, ideas, persistence, a 'can do' mindset and the ability to assess what works and what doesn't without the knee jerk reaction of giving up the first time we try something and it doesn't work. I have not known a time where the need to change has been so pressing. There is only so much you can achieve alone, I am so grateful for our community. Together we can do this – Lean in and stay alert.